worlds best shotgun and rifle rest. no more leaning your guns in the field
Worlds Best Shotgun Rest
Convenient and Functional Sets up In minutes .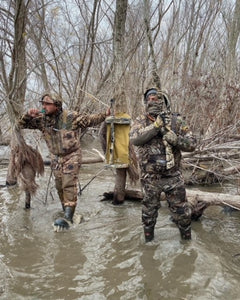 Worlds Best Waterfowl Rest
Perfect for Timbers and Flooded Duck Blinds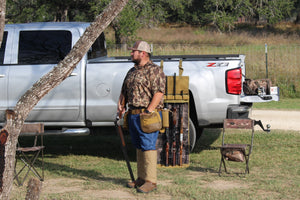 New Field Gaiters and Game Bags
DEER BLINDS Ultimate Rifle Rest
Perfect for your Deer Blind. Keeps your rifle and scope in the perfect position. Don't lean your rifles just any where 20x46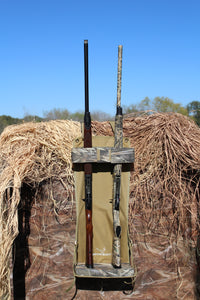 DUCK BLINDS and TIMBERS. WATERFOWL HUNTERS . Ultimate Waterfowl Shotgun Rest
Unit suspends off the ground for your flooded Duck Blind or when hunting in Flooded Timbers. 13x29
Ultimate Shotgun Rest
Holds Youth Shotguns, longer Barrel Cover, Velcro Strap for extra hold and a more defined Recoil Pad Rest. Perfect for Dove Hunters , Upland Hunters and Target Shooters 20x50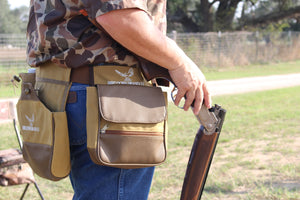 Game Bags-Waxed Canvas and Micro Fiber Leather.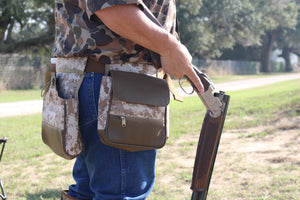 Game Bags- Digital Desert Pattern 1000D with Micro Fiber Leather.
Game Bags- Hardwood Tree Camo 600D with Tan .
Game Bags- All Waxed Canvas Game Bags
Sporting Clays Shell Pouch
All Leather 4 pocket shell pouch. Durable soft leather made to last.
THE ULTIMATE FIELD HUNTING ACCESSORY FOR YOUR GUNS
About the Ultimate Shotgun Rest
How Bird Down Products came to life...
 As a kid my grandfather thought me to never lean my guns just anywhere and possibly cause damage. When I had kids I would tell them the same when we went hunting but was always asked " dad were do I put it " ? That's when I had to lead by example and make something for them to use. Years later I perfected my idea and patented my products and now we have the Ultimate Shotgun Rest , Waterfowl Rest and Rifle Rest by Bird Down Brand for all hunting seasons.